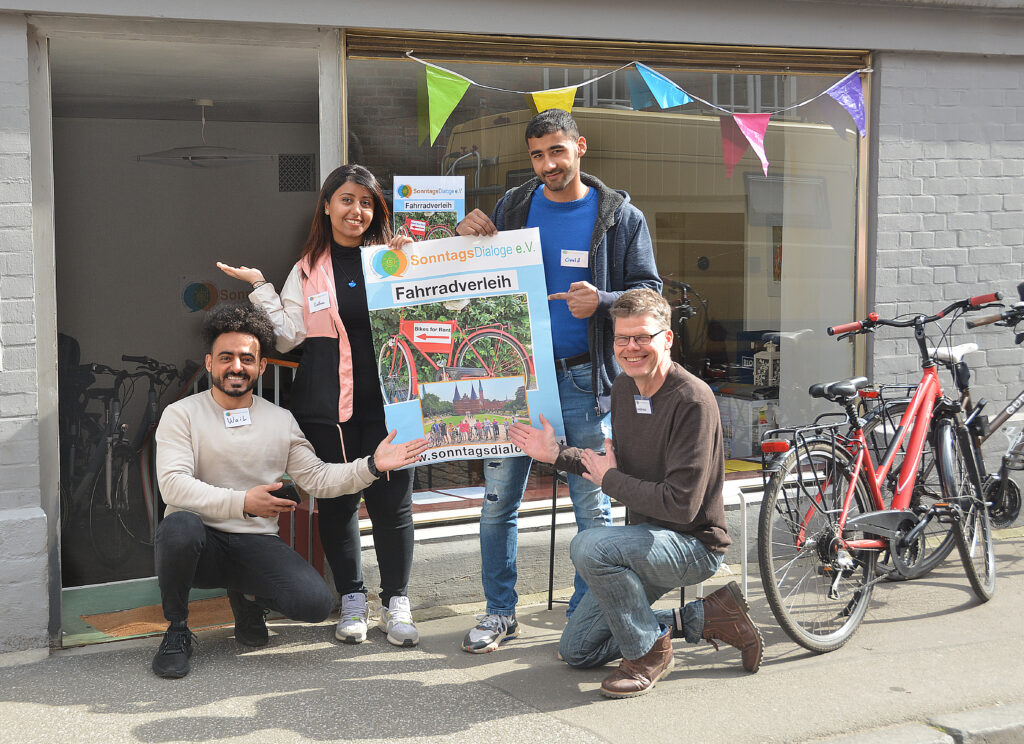 Lübeck is a fantastic place to see by bike, with famous landmarks and a wealth of architectural heritage around every corner. Whether you plan to visit the "Altstadt" or head out along the waterways into the beautiful countryside, there is no better way to explore it all than by bike. Our rental service offers around twenty bikes for rent and some guided tours (in German only).
Bike rental with a difference
We are a non-profit association for the integration of newcomers to Lübeck, including refugees, asylum seekers, students or any other kind of non German immigrants. We opened the rental service to offer learning opportunities to the newcomers. All the helpers are (unpaid) volunteers and all earnings are used exclusively to carry out our association's projects.
Address: Hüxterdamm 2, 23552 Lübeck
Booking
Mail:
Mobile: +49 1573 5591670
Landline: 0451-20333180
Costs
bike per day: 10.- Euro
groups of ten or more persons: the price per bike is negotiable
guided tours: negotiable
helmet: 2.-Euro
child's seat: 5.-Euro
locks are included
Opening Hours
Monday – Saturday
10 a.m. – 1 p.m. and 2 p.m. – 6 p.m.
Sunday
10 a.m. – 12 noon
Return of bikes
Monday – Saturday
6 p.m. at the latest or by prior arrangement
Sunday
by prior arrangement only